David Koutsoukis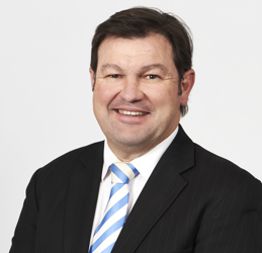 David Koutsoukis is a leadership speaker, educator and author whose professional mission is to provide exceptional learning experiences and resources that show leaders and their teams how to become more effective and get better results. He is a CSP (highest international designation for speakers worldwide), has twice been named WA Speaker of the Year and is a Past National President of the National Speakers Association of Australia.
David has spent the last 30 years exploring the art and science of leadership – from his early working life as an outdoor adventure and leadership instructor – through team leader and management roles – to the last 10+ years as a leadership educator.
He has worked with over 300 organisations in 9 countries across 4 continents including Woodside Energy, BHP Billiton, Astra Zeneca, HBOS, Diageo and Wesfarmers – and he is also a regular presenter for the Masters of Business and Leadership program at the Curtin University Graduate School of Business.
David has written 25 books including co-authoring 'Click! Why you click with some people and others drive you crazy!' with Greg. He is the Managing Director of Acropolis Leadership and a founding director of Click! Colours International.
You can visit his website at www.davidkoutsoukis.com